A Student-Centered Approach to Personalized Learning
Register to watch on-demand!
Education technology is evolving, fast–classroom tools deliver more precise individualization than ever before and capture valuable student data at an unprecedented scale. But a truly personalized approach to instruction takes more than data – it requires us to understand the context in which learning happens, celebrate the differences in every learner, and consider the social, emotional, and cultural factors that influence every student's experience.
Join our panel of practitioners and researchers to explore the future of personalized learning and data-driven teaching in the context of every student's lived experience.
As you walk away from our webinar, you will have a clearer picture of:
Trends in EdTech development, specifically around our abilities to collect student data and translate those data points into insights for teachers and suggested individualized instructional paths.

What "learner variability" is, and how it relates to our collective, evolving understanding of personalized learning.

How the future of personalized learning, and our ability to use technology with purpose, is dependent on a holistic understanding of students' experiences and the context in which they learn and grow.

Date: Wednesday, April 20, 2022
Time: 11:00 am PT / 2:00 pm ET
Duration: 1 hour
Director of Academics, LISA Academy
Agam Altyyev is a director of academics at LISA Academy. In this role, Agam leads his coordinators to improve academic achievement and growth of LISA students despite all the challenges the pandemic brought. A big believer that every student can succeed, Agam empowers students by enabling them to show their best performance based on personalized historic data. Agam is no stranger to the education field, having spent six years as high school math teacher, two years as instructional math coach and two years as district math coordinator. Agam specializes in integrating school curriculum and assessment with data science to guide his district with an optimum learning environment with personalized learning goals for every student. After a successful teaching and coaching career in mathematics, Agam now inspires a school district on how to achieve the same success with a culture of innovation and teamwork.

VP, Learning Science, McGraw Hill School Group
Dylan is a learning scientist with a background in cognitive science, philosophy, and statistics. He has studied, presented, and written extensively about next-generation assessment and giving meaning to learning-relevant data. Dylan developed software at Oracle, returned to Stanford for graduate school, and co-founded EdTech startup Kidaptive, which was acquired by McGraw Hill in March 2021. Dylan is or has been a youth mentor, tutor, substitute teacher, rugby/soccer/baseball coach, and advisor in the startup, nonprofit, and private-equity sectors.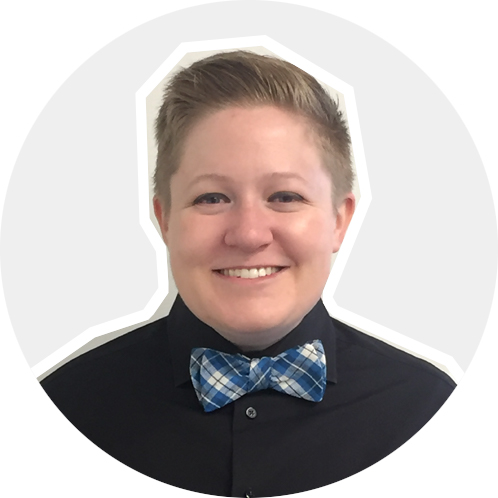 Quantitative Researcher and Data Privacy Officer, Digital Promise
Julie Neisler, PhD serves as Quantitative Researcher and Data Privacy Officer at Digital Promise, an independent, nonpartisan nonprofit organization committed to spurring innovation in education to improve opportunities for learners. A data scientist and education research leader with expertise in the learning sciences, Julie applies rigorous data collection methodologies and analytic techniques to support advances in teaching and learning in higher education. Prior to her work at Digital Promise, Julie utilized her skills in grant-funded research focused on smoking cessation and abuse prevention among marginalized and poverty-affected populations. She has authored numerous peer-reviewed journal articles that consider homelessness, health disparities, and social justice, intersectional topics that influence education and society nationwide.
Chief Strategy Officer, Digital Promise
Vic is the founder of the Learner Variability Project (LVP), an applied R&D initiative focused on developing learner models to support research-based personalization of learning. Vic has launched game-changing initiatives that increased access to education for tens of millions of learners worldwide. Prior to Digital Promise, Vic consulted with foundations and organizations on EdTech, innovation, and philanthropy. He developed strategies and managed over $100 million in technology-focused grants at the Hewlett Foundation to launch and grow the Open Educational Resources movement and create and advance the Deeper Learning strategy. Vic has an EdM from Stanford University and is an expert in learning science, innovation, and scaling what works, he also has a BSE in Systems Engineering from the University of Pennsylvania and received a scholarship to spend a year studying jazz performance at Berklee College of Music.

Educational Consultant, Speaker, Workshop Facilitator & Writer
Carl Hooker is an educational consultant and speaker from Austin, TX. He is a former teacher and administrator and has written 6 books on mobile learning as well as being a National Faculty Member for Future Ready Schools. He hosts two podcasts and has launched an online course called The Remote Learning Coach for schools and districts looking for assistance when it comes to remote and hybrid learning.
© 2020 EdSurge Inc. All rights reserved.