Enabling Equitable Education
SPONSORED BY MICROSOFT EDUCATION
Equity has long been a priority for school systems prior to 2020; however, the pandemic has focused attention on the continuing need to create more equitable education environments. Simply putting more devices in students' hands is not enough; they deserve access to an equitable education–including best-in-class learning solutions and technologies. These solutions must be inclusively designed, giving students multiple ways to create, engage, and participate in constructing knowledge regardless of ability, income, language, location, or identity.
In this webinar, leading experts from the Barksdale Reading Institute, First Book, and Microsoft Education will discuss how technology solutions can help you develop and enable a more equitable, inclusive, and accessible classroom that provides each student the tools and supports they need–from built-in technology tools to making education resources more accessible to improve student literacy.
As you walk away from our webinar, you will have a clearer picture of:
The issues and needs that school districts and educators should keep "top of mind" when examining how to provide more equitable educational environments to help students thrive.

The role that digital tools have in supporting school districts and educators in creating equitable education environments.

How school districts and educators can use data and actionable insights to support equitable education environments.

How these efforts can help those children on the margins and in extreme need.
Sign up today to join our panelists for a great discussion!

Watch now on demand!
Date: Tuesday, May 31, 2022
Time: 11:00 am PT / 2:00 pm ET
Duration: 1 hour
Vice President of Education Marketing, Microsoft
For more than two decades, Paige has led initiatives to transform and personalize education through the effective use of technology, both in the US and abroad. Before joining Microsoft, she was the CEO of EdCatalyst Group, where she helped organizations design programs and products to improve education and learning. As the Education Strategist for Amazon Web Services, she promoted advances in cloud computing and data analytics to create more effective learning environments. Before that, she was the Education Strategist for Intel Corporation, where she collaborated with school systems around the world to help them build effective solutions to improve outcomes.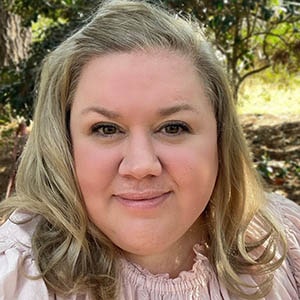 Managing Director of School Readiness, The Barksdale Institute
Greer has been with BRI since 2007, serving as a master literacy teacher, literacy coach, dean of instruction, and regional literacy coordinator. Greer holds a Bachelor's degree in Elementary Education from Millsaps College. She is a Read Well, LETRS and DIBELS certified trainer and Early Literacy Learning Initiative and Neuhaus certified teacher. She is also a National Board Certified Teacher. She serves on the board of the Mississippi Early Childhood Association and The Campaign for Grade Level Reading. Greer is finishing her Master's degree in Dyslexia Therapy from Mississippi College.
President, CEO and Co-founder, First Book
Kyle Zimmer is the President, CEO and Co-founder of First Book, an award-winning nonprofit social enterprise advancing educational equity for children living in poverty (ages 0-18), which disproportionately impacts children of color. First Book aggregates the knowledge and influence of its growing community of more than 525,000 formal/informal educators, creating a market force to drive systemic change. Now in its 30th year, First Book has distributed more than 225 million books and educational resources, and its educator-driven models are creating widespread impact for historically underserved children, educators and the social sector.

Director of Technology & Media Services Newton County School System; Future Ready Schools Technology Leaders Lead Advisor; ISTE Digital Equity Network Leader; ISTE Board Member

Dr. Adam Phyall focuses on how teachers can keep students engaged in rigorous learning by putting technology in the hands of students. Adam works directly with teachers showing them fun and easy methods of incorporating technology into instruction by "Putting the Pieces Together." Throughout his professional career, Dr. Phyall worked extensively with Title I and Urban schools to improve technology integration with economically disadvantaged students. He has planned and developed Mobile Learning plans for school districts in Georgia and Missouri that have led to 1:1 device initiatives. His philosophy on teaching is "if you're having fun teaching it, then your students will have fun learning it."

Educational Consultant, Speaker, Workshop Facilitator & Writer
Carl Hooker is an educational consultant and speaker from Austin, TX. He is a former teacher and administrator and has written 6 books on mobile learning as well as being a National Faculty Member for Future Ready Schools. He hosts two podcasts and has launched an online course called The Remote Learning Coach for schools and districts looking for assistance when it comes to remote and hybrid learning. His latest book, Ready, Set, Fail! looks at the importance of taking risks in motivating learners and opening up creative pathways.
© 2020 EdSurge Inc. All rights reserved.