How the Role of Video in the Classroom will Continue to Evolve
Register to view the recording now.
The return to the classroom continues. But there's no going back when it comes to the role of video in making remote learning possible.
The pandemic rapidly spurred a dire need for innovation in education. And video became an absolute necessity in order for K-12 teachers to be able to provide the best possible learning environment for students. Now, more educators are discovering the value of video technology for in-person learning as teachers and students continue to return to the classroom.
Join a panel of educators and edtech experts to learn how technology's role has evolved and will continue to do so for every type of learning environment.
In this webinar, you'll learn:
How innovation positions educators for present and future success

Why video will continue to play a major role for in-person learning

How professional development will position educators for continuous success

Date: Tuesday, August 31, 2021
Time: 11:00 am PT / 2:00 pm ET
Duration: 1 hour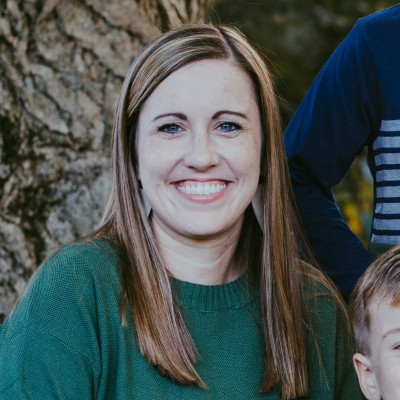 Coordinator of Connected Learning, Tippecanoe School Corporation
Prior to joining the TSC Technology Department, Sarah taught high school math for six years. She holds two degrees from Purdue University, including a Masters in Instructional Design and Technology. Sarah is a Google Certified Trainer and Certified Education Technology Leader (CoSN.) She is married to a teacher and is the proud mom of two sports-loving boys.
Director of Instructional Technology, Evanston Township High School
David has been the Director of Instructional Technology for 8 years at ETHS, where he also taught math and science for 10 years and was the Technology Integration Specialist for 5 years. David is an online instructor with Northwestern University's Center for Talent Development, an adjunct instructor with National-Louis University, the conference coordinator for IDEAcon, and a Google Certified Innovator and Trainer.
Director of School & District Partnerships, Modern Classrooms Project
Christine has spent the last several years coaching school leaders and their teams towards improving student outcomes. Christine spent 10 years prior as a teacher and school leader with KIPP schools. Christine worked across the K-12 spectrum with KIPP Massachusetts' schools as Director of Teaching and Learning, supporting school leaders on curriculum, coaching, use of data, and leadership development.
Partner Solutions Manager, Screencastify
Prior to joining Screencastify, Shaun was a classroom teacher and building administrator for more than 10 years. During his time in education, Shaun worked to expand blended learning strategies and 1:1 initiatives, while always focusing on meeting teachers and students where they are. Shaun is a Golden Apple Scholar and Distinguished Alumni from Illinois State University's Department of History.
Educational Consultant, Speaker, Workshop Facilitator & Writer
Carl Hooker is an educational consultant and speaker from Austin, TX. He is a former teacher and administrator and has written 6 books on mobile learning as well as being a National Faculty Member for Future Ready Schools. He hosts two podcasts and has launched an online course called The Remote Learning Coach for schools and districts looking for assistance when it comes to remote and hybrid learning.
© 2020 EdSurge Inc. All rights reserved.