How to Move from Reactive to Proactive Virtual Learning
SPONSORED BY HOUGHTON MIFFLIN HARCOURT
K-12 schools across the country moved to remote learning with lightning speed in the spring of 2020. Now, with many schools continuing virtual instruction in the fall or using hybrid schedules, districts seek to approach it with as much thoughtfulness and intention as possible. In this webinar, you'll learn how one Connecticut school district made the shift to proactive virtual learning and how its educators plan to execute it in the fall.
You'll also learn about:
Virtual learning best practices

How to overcome common virtual learning challenges

How to make virtual learning as equitable as possible

Strategies for supporting teachers and students in your own district or context

Date: Wednesday, September 23, 2020
Time: 11:00 am PT / 2:00 pm ET
Duration: 1 hour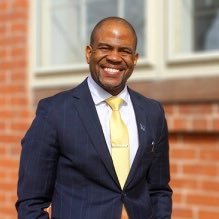 Superintendent, Middletown Public Schools, Middletown, CT
Dr. Michael T. Connor has worked in public education for over 16 years and is the superintendent of Middletown, CT schools. From the start, his pledge has been to support equity in education and unlock the potential in all Middletown students.
5th Grade Teacher, Wilbert Snow Elementary School in Middletown, CT
Alea holds a B.A. in Spanish from Eastern Connecticut State University and a M.S. in Education from Southern Connecticut State University. In addition to teaching 2nd, 4th, and 5th grade, she has held many different positions throughout her educational career, including paraprofessional, building substitute, and interventionist. Along with teaching, Alea leads after school clubs, is a member of the school advisory team and school climate committee.
5th Grade Teacher, Wilbert Snow Elementary School in Middletown, CT
Maura is currently in her twenty-second year teaching 5th grade at Wilbert Snot. In 32 years as an elementary educator, she has also taught in first, third, and fourth grades. Maura holds a M.S. in Learn Science from Southern Connecticut State University, M.S. in Reading Instruction from Central Connecticut State University, and a B.S. in Elementary Education from the University of Connecticut. In addition to teaching, she holds many positions at her school including mentor, co-teacher, equity coach, and member of both the district data team and school advisory team.
Host: Liana Gamber-Thompson
Digital Project and Operations Manager, EdSurge
Liana is part of the EdSurge Solutions Studio team. Previously, she was a researcher on youth and politics at USC, Community Manager at Connected Camps, and Program Associate at the National Writing Project. She is also a published author and holds a Ph.D. in Sociology.
© 2020 EdSurge Inc. All rights reserved.